Lightweight nylon outdoor furniture portable hammock camping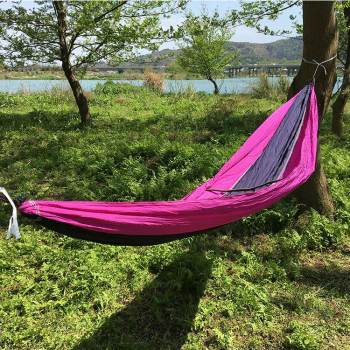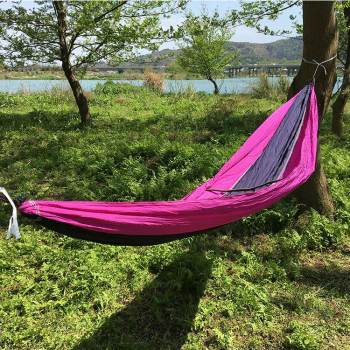 Feature:
1.How to Set Up:Connect to your backpack pocket to carry a portable camping hammock. There is also a personal item storage bag. You can follow these steps to set up this hammock. First, wrap the strap around a solid object 12-20 feet apart and about 6 feet high, then pass the strap through the loop and tighten the strap before the hammock. Finally, attach the hammock carabiners to the loop on the strap. Just a few minutes, you can set up this hammock by yourself.
2.Easy to Clean:This outdoor camping hammock is light and easy to clean. Wipe clean with water and dry for a few minutes.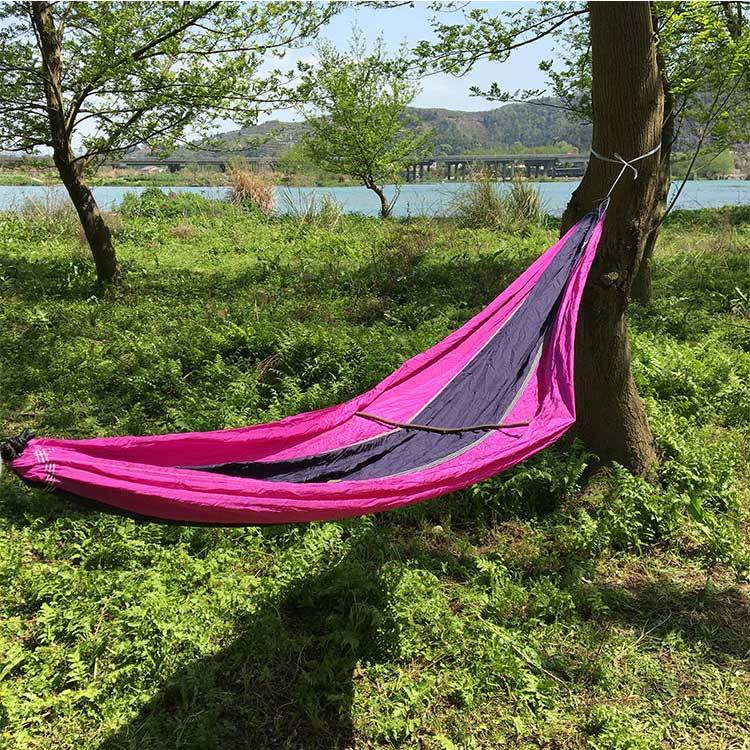 Please send your message to us