Customized Modern Green Hanging Swing Chair with Stand-Cloudyoutdoor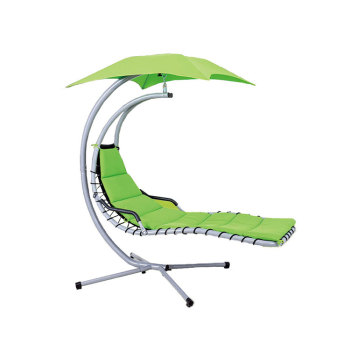 Product size:
210x180x112cm;
Tube: 
steel tube 60/48/42/25/15x15mm;
Top cover: 
180g polyester;
Seat and back: 
2x1 textiline; 
Carton size: 
127x76x21.5cm/pc;
1.COMFORTABLE SIZE: 79 inches long x 30 inches wide; Overall size with stand: 79 inches long x 49 inches wide x 79 inches tall; weighs 76 pounds; Weight capacity: 260 pounds.
2.DURABLE CONSTRUCTION: Polyester collapsible umbrella, 2 inch thick cushion and pillow; Powder-coated steel frame.
3.USE INDOORS AND OUT: Lounge chair can be used on the patio, in the yard, or indoors in the sun room, basement or wherever there is space.
Please send your message to us